Here you'll find chapters from some of my books, a few short stories, and a small selection of my writings.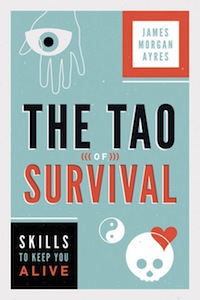 My current book, The Tao of Survival, focuses on real-world, core survival skills that can save your life in any emergency and will enrich your daily life. It teaches fundamental concepts, including how to master fear, develop mind/body skills, and fully engage your senses to provide heightened awareness of your surroundings.
On the left side of this page are chapters and photos from my blog and newsletter, Sojourner's Journal, which includes short stories and articles, reviews and reflections.
To subscribe to Sojourner's Journal Newsletter, please fill in the form to the right.
Thanks for visiting,
Morgan