Here you'll find chapters from some of my books, a few short stories, and a small selection of my writings.
October 15, 2017
It's been a busy year…
too busy to write for Sojourner's Journal, until now. During the past year we've traveled to a half dozen countries and spent some months in the States visiting family and friends. I wrote a short piece on Los Angeles. Also, ML and I have been working on a number of projects: From Homer's Wine Dark Sea to the Golden Horn, is a journey through the present day Aegean, through myth and history, and into the lives of people who have escaped the modern world and live in slightly magical villages, hidden islands, and secret mountain meadows. Pilgrims is a story of the Camino de Santiago de Compostela and of the people ML and I met along the way. Stealing America is a novel of the slow motion coup that's taken place in America and what a team of former covert operators decide to do about it.
We completed a new book, Survival Knives, Selection and Use, to be released Spring 2018. Like our other books on survival, this book is about much more than the title would indicate. A reader recently sent me an email about one of our other books, Essential Survival Gear. She wrote, 'What an extraordinary book. You use discussions on equipment as springboards to essays on minimalism, animism, meditations on the natural world, and stories about near death experiences which illustrate lessons on how to stay alive while traveling the world or exploring the wilderness.' That pretty much sums up my approach to this series.
We've also been working on a revised version of The Jaguar's Heart to be published in paperback. This version will include scenes cut from the original manuscript at the request of an industry professional who was incorrect in his assessment, and a new Jesse J. Rideout short story, The Incident, and some other extras. We hope to release this full version of The Jaguar's Heart by year's end.
September 12-16, 2016 – Free Books
Dear Friends and Readers,
Recently I attempted to publish a short story, Killing Mr. Jones. To my chagrin I discovered that I published a draft rather than the finished version of the story. The previously published version is missing entire paragraphs, some of which affect the nature of the story. There are also typos. I apologize for my error. By way of compensating readers for inconvenience I'm offering the revised and final version of Killing Mr. Jones free, and Bangkok Blues also free. In exculpation I can only offer that I am not a digital wizard and often make digital errors, albeit not of this nature.
If you would like to read the current, correct, and final, version of Killing Mr. Jones, and/or Bangkok Blues, both are available free on Amazon from September 12 through September 16.
Just click the book title and download.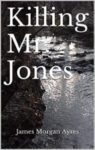 Killing Mr. Jones
When young Jesse J. Rideout's first love is attacked and injured, he seeks revenge and encounters a moral dilemma.
"I was twelve the summer I killed Mr. Jones. Everyone in town believed me when I said it was self-defence. But I set out to do what I did and there was anger in my heart along with the fear, and satisfaction when I pulled the trigger…"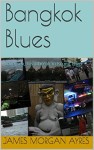 Bangkok Blues
A Jesse J. Rideout short story.
"Waiting in Bangkok for a passport in his new work name, Jesse encounters the dark side of the sex trade, the evil of child prostitution, and the heartbreak of expats who get lost in Krung Thep."

Best regards,
Morgan
---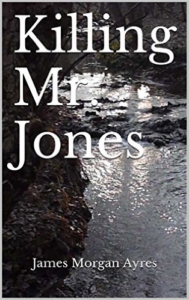 "I was twelve the summer I killed Mr. Jones. Everyone in town believed me when I said it was self-defence. But I set out to do what I did and there was anger in my heart along with the fear, and satisfaction when I pulled the trigger…"
The last day that Killing Mr. Jones was free on Amazon has unfortunately passed, Amazon puts a limit on these things.
The story will now cost the outrageous price of $0.99.
Killing Mr. Jones (Jesse J. Rideout Book 2)
https://www.amazon.com/Killing-Jones-Jesse-Rideout-Book-ebook/dp/B01G21JBLO
(Kindle Edition – Link opens in new window to Amazon)

Along with other projects in work, including our latest Sojourner's story Spanish Hills, and in response to many requests, I'm working on more Jesse J. Rideout short stories.
---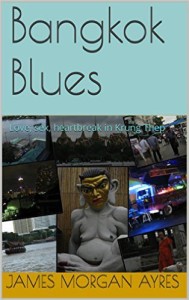 A new Jesse J. Rideout short story, Bangkok Blues is available on Amazon where you can download it for the outrageous and astronomical price of $0.99.
I know, crass commercialism. But hey, starving writer and all that..
Bangkok Blues takes place during the same time period and same area, S.E. Asia, as Wounded Eagle, Rising Dragon the next Jesse J. Rideout novel which I hope to release this year, and after the events in The Jaguar's Heart.
---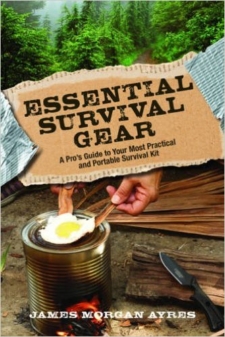 Our new book, Essential Survival Gear (written by me, photos by ML) has just been released. Sorry folks, no camo or automatic weapons, just simple, minimal gear and how to use it, with a few stories to illustrate certain points, stories that I hope are entertaining.
This book explains how I (now we) have been able to travel the world for decades with only a small bag and be prepared for anything anytime: wilderness, disaster zones, a fashion show in Paris, dinner in Hong Kong, Istanbul, or Rome. And how you can do the same, or stay at home enjoying life and be prepared for disaster without getting into survivalist silliness.
You can see an excerpt from Essential Survival Gear on Amazon.
I once met a pilgrim in Paris. Many years after that meeting she saved my life. But that's getting ahead of the story – a story about love and death, about passion and promises, both kept and broken. A story about journeys, and the people who make them, traveling on foot through the deep green countryside of France and the treacherous passes of the Pyrenees, across the sun hammered plateaus of Spain, and through the most dangerous country of all – the human heart.
That meeting lead to this novel, which is now in work, and to the journey I'm now beginning. The first chapters can be read here: http://www.jamesmorganayres.com/pilgrims-lovers/ I hope to have this novel completed in 2017.
Follow Sojourner's Journal to see my progress.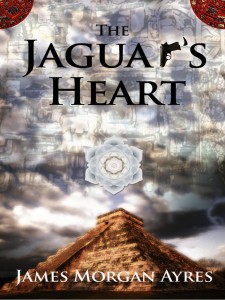 The Jaguar's Heart opens during the assassination of a U.S. presidential candidate and takes the reader into the world of Sangre de Dios, a shadowy cult steeped in Aztec and Toltec mythology and practicing human sacrifice. Itzcoall, the cult's demonic leader promises immortality for the chosen few and slavery for all others.
Jesse J. Rideout, a young, patriotic, idealist recruited from Special Forces Training Group by the C.I.A. and trained as a penetration agent and assassin, becomes a fugitive when he discovers that he's embroiled in the assassination of a U.S. presidential candidate. Now surviving as an amateur archeologist and artifact smuggler in Mexico, he uncovers a powerful Toltec artifact.
Sangre de Dios attacks Jesse to recover the artifact, and murders his best friend on a blood soaked pyramid. To destroy an ancient horror and prevent the murders of thousands of innocent people Jesse must undergo a mind-bending transformation and learn if the cult leader has real occult power or if his followers are deluded by exotic hallucinogens.
Katarina Castillo: daughter of the aristocracy, a young woman facing unimaginable horror and discovering new depths of courage, learns new skills under Jesse's tutelage and becomes his partner in their desperate attempt to stop the cult. Kate becomes Jesse's anchor to reality as he comes to doubt his own sanity under the assaults of Itzcoall, and must face her own moral choices when confronted by killers.
Their only allies, a curandera steeped in Toltec wisdom, and the secretive Society of the White Rose, sworn enemy of Sangre de Dios.
The first chapters can be read here:
http://www.jamesmorganayres.com/the-jaguars-heart/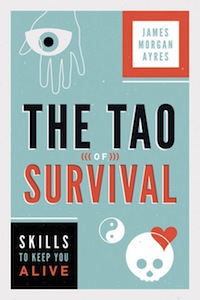 A recent book, The Tao of Survival, teaches you to fend of illness, avoid accidents, awaken your senses to the pure joy of life all around you – and to survive anywhere on this planet.
On the left side of this page are chapters and photos from my blog and newsletter, Sojourner's Journal, which includes short stories and articles, reviews and reflections.
To subscribe to Sojourner's Journal Newsletter, please fill in the form to the right.
Thanks for visiting,
Morgan