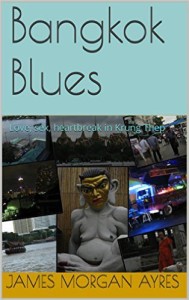 Well, the free short story download offer of Bangkok Blues , a Jesse J. Rideout story has finished.
It is still on Amazon for the outrageous and astronomical price of $0.99.
I know, crass commercialism. But hey, starving writer and all that..
http://www.amazon.com/gp/product/B01B6EVADE
(Link opens in new window to Amazon)
I'm now working on the next Jesse J. Rideout novel, Wounded Eagle, Rising Dragon which I hope to release this year.
Meantime, along with other projects in work, I'm writing a few Jesse J. Rideout short stories.
Please let me know If you enjoy Bangkok Blues, and if you would like to see more Jesse short stories. A few comments on Amazon would be most welcome.