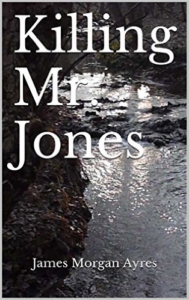 "I was twelve the summer I killed Mr. Jones. Everyone in town believed me when I said it was self-defence. But I set out to do what I did and there was anger in my heart along with the fear, and satisfaction when I pulled the trigger…"
The last day that Killing Mr. Jones was free on Amazon has unfortunately gone, Amazon puts a limit on these things.
The price has gone up to the ridiculous price of $0.99.
Killing Mr. Jones (Jesse J. Rideout Book 2)
https://www.amazon.com/Killing-Jones-Jesse-Rideout-Book-ebook/dp/B01G21JBLO
(Kindle Edition – Link opens in new window to Amazon)

Along with other projects in work, including our latest Sojourner's story Spanish Hills, I'm continuing on with more Jesse J. Rideout short stories.
Please let me know If you enjoy Killing Mr. Jones, and if you would like to see more Jesse short stories. A few comments on Amazon would be most welcome.